Reality for a Child on the South Side of Billings
Last week I was reunited with my mom after being in foster care for a year. While I was with my foster family I did really great in school and didn't worry about being hungry which was nice but they weren't my family. I didn't look like them or act like them and I really missed my siblings, aunts, uncles and family.

They told me it's not right that I'm left alone to care for my siblings when mom goes to doctor appointments or work. But, I'm 11 now and it's my responsibility to care for them. I don't mind and it makes me feel good about myself. My mom is my hero, caring for us all on her own. My mom's boyfriend had a horrible childhood and I don't think he was shown love. He showed me scars he got as a kid. I think it's those scars that make him mean. When he's mean, he gets scary. When he is nice, I really like being around him and learning how to fish and play basketball from him. I know my mom gets lonely and just wants somebody to love her. I want her to be happy too. CPS took us away from her because they said her boyfriend shouldn't be mean to us, that it's not right. I am glad that we can be with my mom again and not have to worry about anyone hurting us or her.
I'm also glad I met these friends through school—They know my mom and talk to her about life and invite her to church sometimes. They sit on our couch in our living room talking to her for hours. Sometimes it's annoying and takes forever, but I'm really glad mom has someone to talk to. These friends tell me I don't have to choose the same things some of my family chose. They say I can do things I didn't think I could do. There are a couple memories I have where they encouraged me to challenge myself. Like the time I went skiing with them and didn't want to leave the magic carpet and go on the lift. I was afraid I'd fall, but they told me I could do it and what do you know I really could! Then I went hiking with them and it was hard and I really wanted to go back, but they kept saying I was strong and the view would be worth it. I didn't believe them, but when we got to the top the lake was beautiful.
I'm starting to realize even though hard things suck, I don't have to avoid them if they are good for me. The thing about these friends is I keep asking them why they hang out with a kid like me and they tell me it's because of Jesus. They tell me stories about him hanging out with all different kinds of people and doing crazy miracles where people were healed and made right. I'm not sure what I think about this Jesus, but I sure could use some miracles in my life.

In an effort to protect the identities of our kids, we removed names and pieced together several different interviews to write this story in the hopes of describing the reality for so many young people in our Youth Works program.
Diving into Youth Resiliency
Kids are resilient right? It's easy to tell ourselves kids will bounce back and just move on. But will they? How does one child experience trauma, but go on to thrive in adulthood while a child who experienced virtually identical trauma can struggle for the rest of their life? Our Youth Works team works tirelessly to build meaningful relationships with kids on the South Side—many of whom have experienced much trauma—because we believe that God often brings healing in the context of healthy relationships.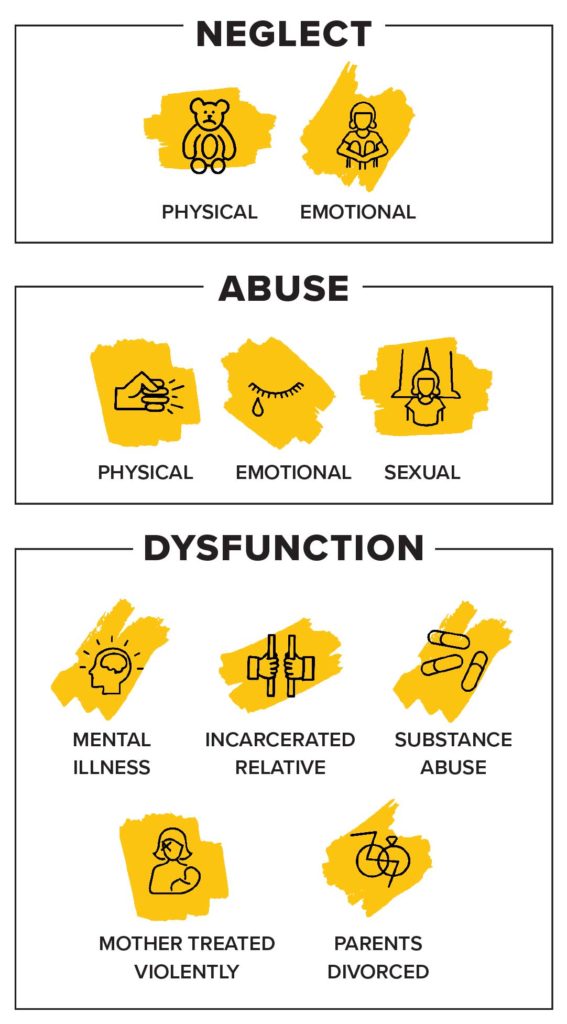 How Relationships Build Resiliency
Secular studies suggest the same. According to the Adverse Childhood Experiences (ACE) Study, higher
trauma is linked to an increased risk of physical and psychological problems. These range from obesity and drug addiction to increased cancer rates and domestic violence. But research also suggests that trauma can be overcome by building resiliency. Resiliency comes in the form of supportive communities, opportunities to connect socially, and developing a sense of purpose. Even having one safe, caring relationship early in life can give a child a much better chance at growing up healthy. We are made in the image of a relational God, who calls us into relationship with Himself and others. Because of your support throughout the years, our Youth Works team has been able to consistently show up for kids, giving them gospel hope, and a chance to lead healthy lives. It's likely that many of you can call to mind a significant mentor or friend who deeply impacted your life. You might even still have them on the "Favorites" list on your phone. That's how it is for kids who come through our YouthWorks program—they always know there is an open seat for them at Thanksgiving dinner, or ride home from college when their car breaks down. It's actually not much of a program at all—it's just people setting out to intentionally love kids the way Jesus has called us to.
Ways You Can Help
Pray for our kids and for the Youth Works team
Sponsor a morning breakfast and school transport
Ask us about sponsoring an outdoor activity
Click here to donate or sponsor
To learn more about Youth Works and how you can help make a difference, please contact us, or go to
www.cldibillings.org/youth-works