Dear CLDI Family and Friends,
Eric had developed regular rhythms of communication, and  I want to carry that tradition forward. Instead of a recurring blog, you can expect to see a personal note from me each month. Included will be a monthly snapshot of what's been happening at CLDI and a few things I've been thinking about. Here goes!
After a busy holiday season, I've again been reminded how easy it is to prioritize tasks and to-do lists above prayer. I find myself pushing it down the list, and at times, forgetting to pray altogether. As we start a new year, I'm committed to putting prayer at the top of my list, and doing my best to first make it a time of adoration and thanksgiving.
I'll leave you with this question: are we too busy to pray, or are we too busy not to pray?
CLDI Monthly Snapshot
Youth Works conducted the annual South Side Christmas Store. It was a huge hit, thanks to your partnership.
We broke ground on Tapestry, and anticipate setting foundations this month.
We are building two townhouses (four units) in Chrysalis Acres. Both projects are moving along smoothly! Our plan is to sell these units at a rate as affordable as possible, encouraging home ownership in the South Side.
Currently reading & listening:
CLDI's former Executive Director, Eric Basye, was a guest on The Gospel and Justice podcast. Click to hear him talk about the work of CLDI over the past decade and what it looks like to live out the gospel in word and deed.
David Paul Tripp's book Lead:12 Gospel Principles for Leadership in the Church is centered around leadership. He calls leaders to pray diligently and be excited about how God is moving and active in the world. In this brief section, the author asks leaders to invest more in prayer than planning, with every one of us having responsibilities on our plate to lead. We are all called to be more excited to pray than plan.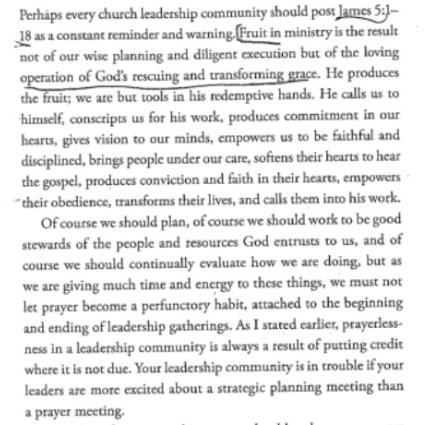 Scriptures to Meditate On
We consistently talk about Ephesians 2:10 at CLDI. We truly believe that God has created everyone in His image and made them beautiful and worthy of love. He has given every one of us talents and gifts that we get to live into.
For we are God's handiwork, created in Christ Jesus to do good works, which God prepared in advance for us to do."

Ephesians 2:10