Vincentian Charism Award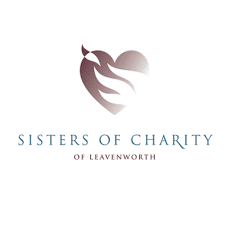 November 11, 2018, marked the 160th anniversary of the landing of the Sisters of Charity in Leavenworth and the beginning of the fifth century of Vincentian charism.  The Vincentian Charism Award was established at that time to honor the works and witness begun by Mother Xavier and the early pioneer Sisters, rooted in the spirit and charism of Saint Vincent de Paul.
The Vincentian Charism Award is given annually to an individual who takes "great care to serve the poor" and who exemplifies the Vincentian charism and spirit of his/her daily life, witness, work, and mission. We, Sisters Katherine Franchett and Bernadette Helfert nominated Eric Basye for this recognition and described Eric as "constantly stretching himself to be available to God's calling in his life and that of his family."
For the past 11 years, Eric has been the Executive Director of Community Leadership and Development, Inc. (CLDI), an organization serving Billings' South side neighborhood. CLDI takes a Gospel-centered, holistic approach to helping transform and empower this struggling, low-income community.  Under Eric's leadership, CLDI established the Hannah House, a faith­ based recovery home for women with addictions and their children; opened a coffee shop in a rehabbed gas station to provide job and training for at-risk youth; and by 2023 will own and operate 100 rental units of affordable housing.
The spirit with which Eric lives and serves gives testimony to his deep faith and is what led Sisters Katherine and Bernadette to nominate him for the award.  Like Vincent, Eric puts his faith into action and words.  He, his wife Shelley, and four children chose to live in the South Side community.  Eric believes that proximity and relationship matter.  His passion is to embolden others for the Gospel.  He envisions raising the next generation of spiritual leaders by building deeper connections, developing stronger leaders, and creating partnerships.
We congratulate Eric as a very worthy recipient of the Vincentian Charism Award.
Sister Katherine Franchett & Sister Bernadette Helfert